15 Dogs Who Are Terrible At Hide And Seek
1.
"Ready or not, here I come... Oh, I guess you weren't ready."
2. Points for creativity!
3. "Hey buddy, you didn't happen to see a puppy come through here recently?"
4. Rule number one of hiding: be silent and stay very still.
5. "Hmmm, doesn't look like there's anyone hiding in the bedroom...
"
image credit
6. "Can you see me now, how about now?"
7. "Just because you can't see me, doesn't mean I can't see you!"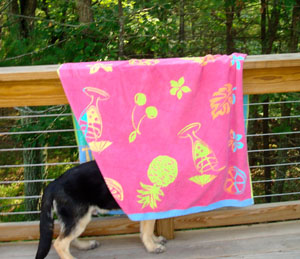 8. "Nothing to see here, just a mini horse grazing.
"
9. "I didn't remember this bed being so fluffy!"
10. "That upside-down dog bed is a little suspicious looking!"
image credit
11. I think you're a little too husky to hide in there!
13. "What do you know! A couch with a tail!"
14. "Something is different about that one in the middle..."
15. "Okay I give up! You're practically invisible."